For individuals in recovery, the holidays can be a tough season–but a little advance planning can make it a lot easier. Today let's look at planning for holiday parties and other social events.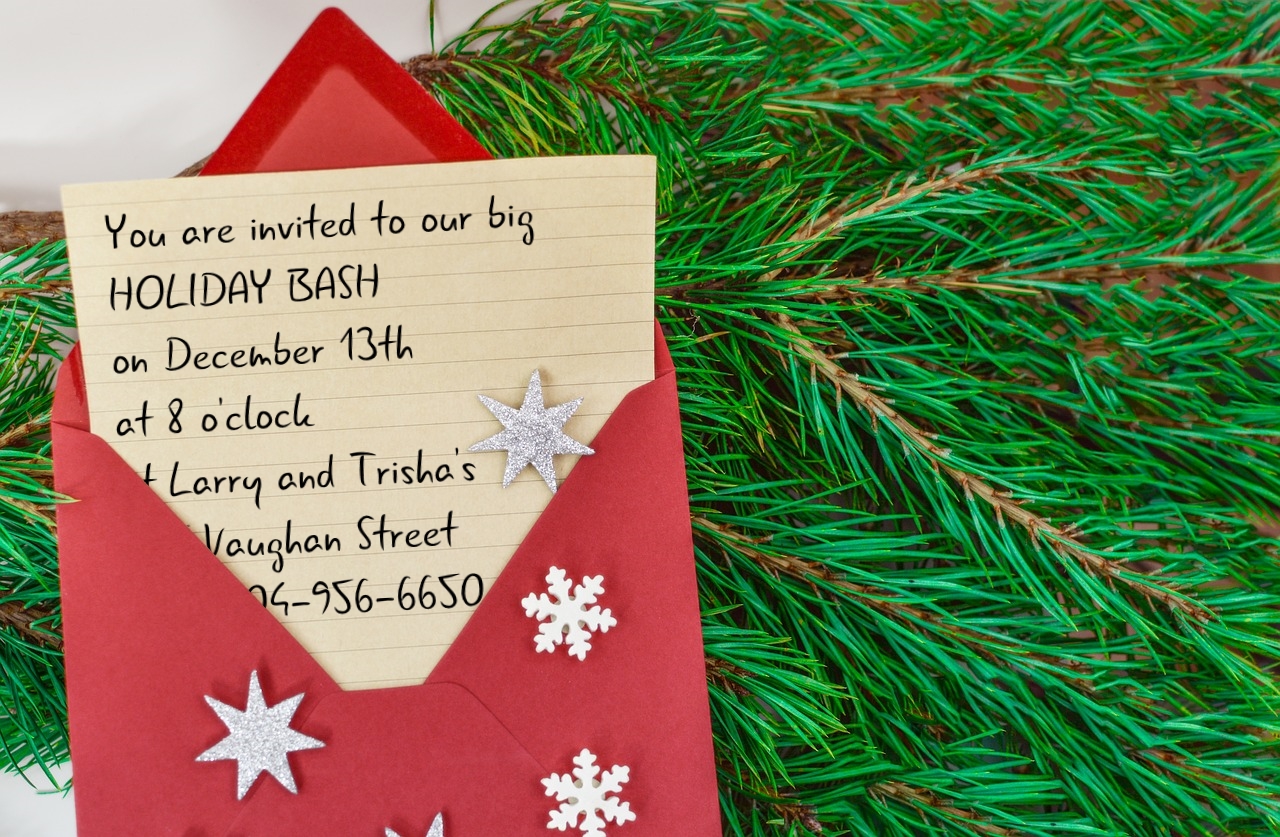 Before deciding whether to attend a party or other holiday event, think about:
What is the event really all about?

If the event emphasizes drinking or other drug use, be aware of that.

Is it appropriate for my stage of recovery?

Think about how stable you feel in your recovery. Think about possible triggers for cravings that might exist, including where the party is, and who will be there.

What are my motives for attending?

Be really, really, really honest with yourself in your deep down heart of hearts—is any part of you going to this party because you know it will be an opportunity to use? Only you can answer this question. Even a sliver of dishonesty about your motives is risky.
Once you have thought about questions, if you decide attending the party is a risk to your recovery, you can either avoid the party, or attend but stay safe at the party.
Avoiding
You may want to skip gatherings where substance use is the focus purpose of the party.  You may also want to avoid get-togethers that cause you additional stress, either due to where it is, what you will be doing, or who else is going to be there. "Early" recovery doesn't last forever, and it's okay to have a quiet holiday season this year.
Staying Safe
Sometimes we are honestly obligated to attend the party, such as for some work or family events.  Or, we have a very good reason for attending, even if we know it's risky.  Here are some suggestions for staying safe in these situations:
Set a time limit on how long you will stay.
Have an exit strategy. If you are leaving early, what's your reason?  We strive for honesty in recovery, so try not to use an excuse that requires you to lie.
Bring a supportive person along, someone who knows you are in recovery.
Know your "no." How will you say no if someone offers you?  "No", "Not right now, thanks.", "Thanks, but I'd really like ___ instead",  how do you say it in your own words?  Practice it.
If possible, use your own transportation to avoid being dependent on others to set the time to leave.
Be cautious of volunteering to be the designated driver as that may require you to stay until the end of the event.
Give yourself permission to leave at any time if you become uncomfortable.
Bookend it:Talk with your support system before you go to a party and then have a plan to connect with your support system after the event.
If staying sober during the holidays is difficult for you, give us a call! 204-956-6650.
Part 2 of this topic is here: Suggestions for the Holiday Season