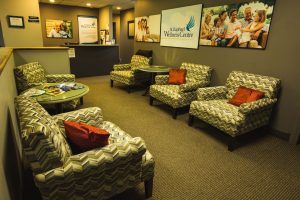 When You Contact Us
When you first call St. Raphael Wellness Centre (SRWC) you will speak to our receptionist. They will make an appointment for you to see our Intake Counsellor.
Intake appointments are booked Monday to Friday and typically take about an hour. You will need to come to our office in downtown Winnipeg for your appointment.
Our two-stage intake process makes sure you get the right support and feel positive and comfortable about beginning our programs.
At the First Intake Appointment
During the first appointment, which may take up to an hour, you will be completing our standard intake forms as well as meeting with the Intake Counsellor to discuss your situation and needs.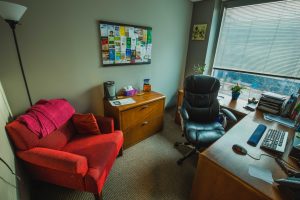 The intake appointment is not intended to be a counselling session. However, the Intake Counsellor will take the time to find out about your situation so the right SRWC program can be identified for you and any immediate support needs can be addressed.
The Intake Counsellor will then book a second intake appointment for you to meet with the appropriate Program Counsellor.
At the Second Intake Appointment
At the second intake appointment, which may take up to an hour, you will meet a Program Counsellor who will help determine which program is the best fit for your needs.
During this time we will walk you through what the program will be like, give you an orientation to SRWC and set a start date for joining the group.
When You First Start the Program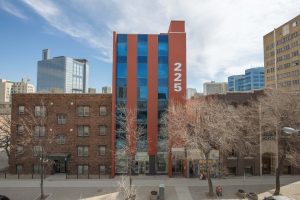 On your start date you will come to the SRWC reception area on the 2nd floor of 225 Vaughan Street. You can wait with other group members in reception until the group is ready to start. Your Program Counsellor will show you to the Group Room. They will be a familiar face who can make sure you get to the right group and are made comfortable there.
When You Reconnect with SRWC
If you are a previous Participant of SRWC and need more support, we're always happy to welcome you back. However, if it has been more than three months since you last accessed any of our programs or services you will need to contact us to set up an intake appointment before you can re-join the program. This is to make sure you get the support that fits best with where you are at right now. Contact us now to make your appointment.